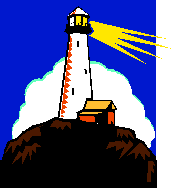 Professor Matthew K. O. Lee is Vice-President (Development and External Relations) of City University of Hong Kong (CityU). He holds a tenured position as Chair Professor of Information Systems & E-Commerce at CityU. He was Associate Dean (2001-2006, 2007-2011) and Acting Dean (2006-2007) of the College of Business, CityU, and the founding Director of the CityU DBA Programme. Professor Lee was also Head of Department of Information Systems (1995-2001) and Director of Communications & Public Relations (2010-2015)of CityU, and the Residence Master of Jockey Club Harmony Hall at the CityU Student Residence (2005-2011). He was previously a faculty member at University College London (UCL), and a staff scientist at BP Research headquarters in London. Professor Lee holds a first class honors bachelor's degree in electronic engineering, an MSc in software engineering, a PhD in computer science, an MBA, and two law degrees. He is the recipient of a number of prestigious University scholarships, including a College Scholarship from Oxford University where he read for one of his degrees. He has also completed the Internet Law Program at Harvard Law School. Professor Lee is a qualified Barrister-at-Law in both Hong Kong, England & Wales, a Chartered Engineer (UK Engineering Council), and a professional member of the British Computer Society.
Professor Lee is an internationally renowned research scholar in IT based innovation adoption and diffusion (focusing on systems implementation management issues), knowledge management, electronic commerce, online social networks, and legal informatics encompassing the legal, ethical and policy aspects of information technology. He is Chairman of the Hong Kong Committee for Pacific Economic Cooperation (HKCPEC) advising the Secretary for Commerce, Economic and Development (SCED) on relevant economic and cooperation matters. He is also an independent non-executive director of two enterprises listed in the main board of the HK Stock Exchange. Professor Lee was a member of the Hong Kong Research Grant Council (RGC) Business Studies Panel (2009-2014), and an Appeal Board member under the Unsolicited Electronic Messages Ordinance. He was a founding vice-chairman of the Hong Kong Computer Society e-Business Special Interest Group and served as a member of the IT Training Committee of the Vocation Training Council. Professor Lee had also served on the IT Projects Vetting Committee of the Innovation and Technology Commission for many years.
Professor Lee's has published over one hundred refereed articles in international journals, conference proceedings, and research textbooks. He is the Principal Investigator of a number of prestigious competitive grants and has published in leading journals in his field (such as MIS Quarterly, Journal of MIS, Communications of the ACM, International Journal of Electronic Commerce, Decision Support Systems, Information & Management, and the Journal of International Business Studies). His work has received numerous citations in the SCCI/SCI citation database and Google Scholar. Professor Lee has served as Associate Editor and Area Editor of the Journal of Electronic Commerce and Applications (Elsivier Science) and the International Journal of Information Policy and Law (Inderscience) and served on the editorial board of the Information Systems Journal (Blackwell Scientific). He has also served as a special Associate Editor for MIS Quarterly and the Information Systems Journal.

Research Interests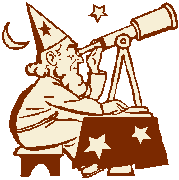 | | |
| --- | --- |
| | Electronic Commerce |
| | Online Social Networks |
| | Knowledge Management |
| | Managing IT-based Innovation Adoption and Diffusion |
| | Legal Informatics: Legal, Ethical, Security, Policy Aspects (e.g. intellectual property) of IS/IT |

Selected Publications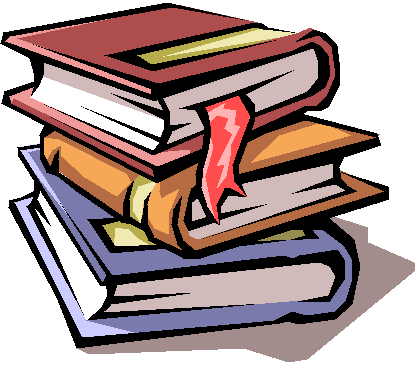 Selected Journal Articles
(up to 4 July 2016)
(
Google Scholar Citations
: 10942 ; H-Index: 43 ;
i10-Index: 88
)
(
SCI/SCCI Citations:1961; H-Index:21)
"Exploring consumers' impulse buying behavior on social commerce platform: The role of parasocial interaction", International Journal of Information Management, Vol. 36, Issue: 3, 2016, pp.333-347 (with X. Li, X. Zheng, et al)
"User satisfaction with microblogging: Information dissemination versus social networking", Journal of the Association for Information Science and Technology, Vol. 67, Issue: 1, 2016, pp.56-70 (with I. Liu, C. Cheung, et al)
"How online social interactions influence customer information contribution behavior in online social shopping communities: A social learning theory perspective", Journal of the Association for Information Science and Technology, Vol. 66, Issue: 12, 2015, pp.2511-2521 (with I. Liu, C. Cheung, et al)
"Effect of perceived media capability on status updates in microblogs", Electronic Commerce Research and Applications, Vol. 14, Issue: 3, 2015, pp.181-191 (with C. Wang, X. Jin, et al)
"Brand loyalty in enterprise microblogs Influence of community commitment, IT habit, and participation", Information Technology & People, Vol. 28 Issue 2, 2015, pp.304-326 (with H. Zhang, K. Zhang, et al)
"Building brand loyalty through user engagement in online brand communities in social networking sites", Information Technology & People, Vol. 28 Issue 1, 2015, pp.90-106 (with X. Zheng, C. Cheung, et al)
"A theory of social media dependence: Evidence from microblog users", Decision Support Systems, Vol.69, Jan. 2015, pp.40-49 (with C. Wang and Z. Hua)
"Gender differences in satisfaction with Facebook users", Industrial Management & Data Systems, Vol.115 Issue 1, 2015, pp.182-206 (with T. Chan, C. Cheung, et al)
"Examining the influence of Online Reviews on Consumers' Decision-Making: A Heuristic-Systematic Model ", Decision Support Systems, Vol.67, Nov. 2014, pp.78-89 (with K. Zhang, C. Cheung)
"Exploring Online Social Behavior in Crowd-sourcing Communities: A Relationship Management Perspective ", Computers in Human Behavior, Vol.40, Nov. 2014, pp.144-151 (with A. Shen, C. Cheung)
"The value of IT habit in microblogs on brand loyalty", International Journal of Electronic Commerce Studies, Vol.5, Issue 1, 2014, pp.63-80 (with K. Zhang, H. Zhang, F. Feng)
"Examining the moderating effect of inconsistent reviews and its gender differences on consumers' online shopping decision", International Journal of Information Management, Vol.34, Issue 2, 2014, pp.89-98 (with K. Zhang and C. Cheung)
"Perceived critical mass and collective intention in social media-supported small group communication", International Journal of Information Management, Vol.33, Issue 5, 2013, pp.707-715 (with X. Shen and C. Cheung)
"Understanding the Continuance Intention of Knowledge Sharing in Online Communities of Practice through the Post Knowledge Sharing Evaluation Processes", Journal of the American Society for Information Science and Technology, Vol.64, Issue 7, 2013, pp.1357-1374 (with C. Cheung and Z. Lee)
"A conceptual model of technology features and technostress in telemedicine communication", Information Technology & People, Vol.26, Issue 3, 2013, pp.283-297 (with Z. Yan, X. Guo, and D Vogel)
"Why Users Keep Answering Questions in Online Question Answering Communities: A Theoretical and Empirical Investigation", International Journal of Information Management, Vol.33, Issue 1, 2013, pp.93-104 (with K. Jin, et al)
"What Leads Students to Adopt Information from Wikipedia? An Empirical Investigation into the Role of Trust and Information Usefulness", British Journal of Educational Technology, Vol.44, Issue 3, 2013, pp.502-517 (with A. Shen and C. Cheung)
"Harnessing Collective Intelligence of Web 2.0: Group Adoption and Use of Internet-based Collaboration Technologies", Knowledge Management Research & Practice, Vol. 10, Issue 4, 2012, pp. 301-311 (with A. Shen and C. Cheung)
"What Drives Consumers to Spread Electronic Word of Mouth in Online Consumer-Opinion Platforms", Decision Support Systems, Vol. 53, No.1, 2012, pp.218-225 (with C. Cheung)
"Consumer's Decision to Shop Online: The Role of Positive Informational Social Influence", Information & Management, Vol. 48, Issue 6, 2011, pp.185-191 (with N. Shi, C. Cheung, K.Lim, C.L.Sia)
"Online Social Networks: Why do students use Facebook?", Computers in Human Behavior, Vol. 27, Issue 4, 2011, pp.1337-1343 (with P Chiu, C. Cheung)
"How Social Influence Affects We-Intention to Use Instant Messaging: The Moderating Effect of Usage Experience", Information Systems Frontier, Vol. 13, No. 2, 2011, pp.157-169 (with A.Shen, C.Cheung, H.Chen)
"Predicting Continuance in Online Communities: Model Development and Empirical Test", Behaviour & Information Technology, Vol. 29, Issue 4, 2010, pp.383-394 (with X.Jin, C.Cheung)
"Gender Differences in Intentional Social Action: We-Intention to Engage in Social Network-Facilitated Team Collaboration", Journal of Information Technology, Vol.25, Issue 2, 2010, pp.152-169 (with A.Shen, C. Cheung, H. Chen)
"A Theoretical Model of Intentional Social Action in Online Social Networks", Decision Support Systems, Vol. 49, No.1, 2010, pp.24-30 (with C. Cheung)
"Web Strategies to Promote Internet Shopping: Is Cultural-Customization Needed?" MIS Quarterly, Vol.33, No.3, 2009, pp.491-512 (with C.L. Xia, K.H.Lim, K.Leung, W.Huang, I.Benbasat)
"Understanding the Role of Gender in Bloggers' Switching Behavior", Decision Support Systems, Vol. 47, No.4, 2009, pp.540-546 (with Z. Zhang, C. Cheung, H. Chen)
"How to Keep Members Using the Information in a Computer-Supported Social Network", Computers in Human Behavior, Vol. 25, No. 5, 2009, pp.1172-1181 (with X. Jin, C. Cheung, H. Chen )
"Understanding the Sustainability of a Virtual Teacher Community: An Empirical Investigation", Journal of Information Science, Vol.35, No.3, 2009, pp.279-298 (with C. Cheung)
"Explaining Experts' Perception of Knowledge Management Effectiveness", Information Resources Management Journal, Vol. 22, No.3, 2009, pp.73-89 (with V. Liu, M. Khalifa)
"User Satisfaction with an Internet-Based Portal: an Asymmetric and Non-linear Approach", Journal of the American Society for Information Science and Technology, Vol. 60, No.1, 2009, pp.111-122 (with C. Cheung)
"The Impact of Electronic Word-of-Mouth: The Adoption of Online Opinions in Online Customer Communities", Internet Research, Vol.18 Issue 3, 2008, pp.229-247 (with C. Cheung, N. Rabjohn)
"The Structure of Web-Based Information Systems Satisfaction: Testing of Competing Models", Journal of the American Society for Information Science and Technology, Vol.59, No.10, 2008, pp.1617-1630 (with C. Cheung)
"Understanding User Acceptance of Multimedia Messaging Services: An Empirical Study", Journal of the American Society for Information Science and Technology, Vol.58, No.13, 2007, pp.2066-2077 (with C. Cheung, Z. Chen)
"Investigating the Role of Internet Self-efficacy in the Elderly's Learning of ICT in Hong Kong, China: a two-part study", Journal of Technology in Human Services, Issue No. 25 (1/2), 2007, pp.159-176 (with J. Lam)
"How Do I Trust You Online, and If So, Will I Buy?: An Empirical Study of Two Trust Building Strategies", Journal of Management Information Systems, Vol.23, No. 2, Fall 2006, pp. 233-266 (with K.H.Lam, C.L.Sia, I.Benbasat)
"Digital Inclusiveness - Longitudinal Study of Internet Adoption by Older Adults", Journal of Management Information Systems, Vol.22, No. 4, Spring 2006, pp. 177-206 (with J. Lam)
"Understanding Consumer Trust in Internet Shopping: A Multidisciplinary Approach", Journal of the American Society for Information Science and Technology, Vol.57, No.2, 2006, pp. 479-492 (with C. Cheung)
"Understanding Customer Knowledge Sharing in Web-based Discussion Boards: An Exploratory Study", Internet Research, Vol. 16 Issue 3, 2006, pp.289-303 (with C. Cheung, K.H.Lim, C.L.Sia) (Winner of Emerald Literati Highly Commended Award)
"Organizational Learning Capacity and Attitude Towards Complex Technological Innovation: An Empirical Study", Journal of the American Society for Information Science and Technology, Vol. 57, No.2, 2006, pp.262-279 (with H. Teo, X. Wang, K.K. Wei, C. Sia)
"Acceptance of Internet-based Learning Medium: The Role of Extrinsic and Intrinsic Motivation", Information & Management, Vol. 42, No. 8, 2005, pp.1095-1104 (with C. Cheung and Z. Chen)

"A Framework of ERP Systems Implementation Success in China: an empirical study",

International Journal of Production Economics,

Vol. 98, No. 1, 2005, pp. 56-80 (with Z. Zhang, P. Huang, L. Zhang, X. Huang)
"Is eCommerce Boundary-Less? Effect of Individualism-Collectivism and Uncertainty Avoidance on Internet Shopping", Journal of International Business Studies, Vol. 35 No. 6, 2004, pp.545-559 (with K. Lim, C. Sia, K. Leung)
"The Asymmetric Impact of Website Attribute Performance on User Satisfaction: An Empirical Study", e-Service Journal, 3(3), Summer 2004/05, pp. 65-86 (with C. Cheung)
"Internet Retailing Adoption by Small-to-Medium Sized Enterprises (SMEs): A Multiple-Case Study", Information Systems Frontiers, Vol. 6, No. 4, 2004, pp. 385-397, (with C. Cheung)

"A Trust Model for Consumer Internet Shopping", International Journal of Electronic Commerce

, Vol.6, No.1, 2001, pp.75-91 (with E. Turban)

"Channels for Creating Awareness in IT Innovations: An Exploratory Study of Organizational Adoption Intentions of ValuNet"

", Electronic Markets, Vol.11, No.3, 2001, pp.206-215

(with C. Sia, H. Teo, K. Wei)

"Trust in Internet Shopping: Instrument Development and Validation through Classical and Modern Approaches", Journal of Global Information Management, Vol. 9, No.3, 2000, pp.23-35 (with C. Cheung)

"A Proposed Management Model for the Development of Strategic Information System", International Journal of Technology Management, Vol. 20, Nos3/4, 2000, pp. 304-325 (with

K.F. Pun)

"Software Agents for environmental scanning in Electronic Commerce, Information Systems Frontiers

, Vol. 2, No.1, 2000

,

pp.85-98 (with S. Liu and E. Turban)

"Internet-based Financial EDI: Towards a theory of its Organisational Adoption", Computer Networks, Vol. 30, 1998, pp.1579-1588
"Consumer Privacy Concerns about Internet Marketing", Communications of the ACM, Vol. 41, No. 3, 1998, pp 63-70 (with H. Wang and C. Wang)

"Information Access Behaviour and Quality Expectation: Two Factors Affecting the Satisfaction of Clinical Hospital Information Systems Users", Journal of Information Science, vol. 22 no. 3, June 1996, pp 171-179 (with J. Pow)

"IT Outsourcing Contracts: practical issues for management", Industrial Management and Data Systems, vol. 96, January 1996, pp 15-20

"Legal Control of Computer Crime in Hong Kong", Information Management and Computer Security, Vol. 3, No. 2, 1995, pp 13-19
Selected Conference Papers
"Understanding Microblog Addiction on Smartphone: the role of Media Characteristics", Proceedings of the International Conference on Mobile Business (ICMB), June 4-5, 2014, London, UK (with C. Wang) http://www.mbusiness2014.org/Proceedings.html

"Customer loyalty to C2C online shopping platforms: An exploration of the role of customer engagement", Proceedings of the 47th Annual Hawaii International Conference on Systems Sciences (HICSS), January 6-9, 2014, Hawaii. (with C. Cheung, X. Zheng)

"Customer knowledge contribution behavior in social shopping communities ", Proceedings of the 46th Annual Hawaii International Conference on Systems Sciences (HICSS), January 7-10, 2013, Hawaii. (with I. Liu, C. Cheung)

"Why do we post on social shopping communities?", Proceedings of the 18th Americas Conference on Information Systems (AMCIS), 9-12 August, 2012, Seattle, USA (with I. Liu, C. Cheung)

"Customer Engagement in an Online Social Platform: A Conceptual Model and Scale Development", Proceedings of the International Conference on Information Systems (ICIS), 4-7 December 2011, Shanghai, China (with C. Cheung)

"An Empirical Investigation into the Effect of Information Usefulness on Information Adoption from Wikipedia", Proceedings of the 2011 International Conference on e-CASE and e-Tech, 18-20 January, 2011, Tokyo, Japan (with A. Shen, C. Cheung) (Winner of Best Paper Award)

"Understanding the Informational Social Influence of Online Review Platforms", Proceedings of the International Conference on Information Systems (ICIS), 11-15 December 2010, St. Louis, Missouri, USA (with K. Zhang, S. Zhao)

"An Investigation into Contribution I-Intention and We-Intention in Open Web-Based Encyclopedia : Roles of Joint Commitment and Mutual Agreement", Proceedings of the International Conference on Information Systems (ICIS), 15-18 December 2009, Phoenix, Arizona, USA (with A. Shen, C. Cheung, H. Chen)

"Online Consumer Reviews: Does Negative Electronic Word-of-Mouth Hurt More?", Proceedings of the 14th Americas Conference on Information Systems (AMCIS), 14-17 August, 2008, Toronto, Canada (with C. Cheung)

"Explaining the Role of Gender on Bloggers' Switching Behaviors", Proceedings of the 14th Americas Conference on Information Systems (AMCIS), 14-17 August, 2008, Toronto, Canada (with Z. Zhang, C. Cheung, H. Chen)

"Understanding the Blog Service Switching in Hong Kong: An Empirical Investigation", Proceedings of the 41st Annual Hawaii International Conference on Systems Sciences (HICSS), January 7-10, 2008, Hawaii. (with Z. Zhang, C. Cheung, H. Chen)

"Examining the Perceived Credibility of Online Opinions: Information Adoption in the Online Environment", Proceedings of the 41st Annual Hawaii International Conference on Systems Sciences (HICSS), January 7-10, 2008, Hawaii. (with N Rabjohn, C. Cheung)

"The Power of "We": Using Instant Messaging for Student Group Project Discussion", Proceedings of the 41st Annual Hawaii International Conference on Systems Sciences (HICSS), January 7-10, 2008, Hawaii. (with A. Shen, C. Cheung, W. Wang)

"We-Intention to Use Instant Messaging for Collaborative Work: the Moderating Effect of Experience", Proceedings of the International Conference on E-Business (ICE-B 2007), 28-31 July, 2007, Barcelona, Spain (with A. Shen, C. Cheung, W. Wang)

"Factors Affecting Users' Intention to Continue Using Virtual Community", Proceeding of the IEEE Joint Conference on E-Commerce Technology (CEC'07) and Enterprise Computing, E-Commerce and E-Services (EEE'07), 23-26 July, 2007, Tokyo, Japan (with X. Jin, C. Cheung, H. Chen)

"Maintaining a Virtual Professional Community through Positive Word of Mouth", Proceedings of the 11th Pacific Asia Conference on Information Systems (PACIS), 3-6 July, 2007, Auckland, New Zealand (with C. Cheung, N. Rabjohn)

"Let's Work together! We-intention to Use Instant Messaging for E-Collaboration", Proceedings of the 15th European Conference on Information Systems (ECIS), 7-9 June, 2007, St Gallen, Switzerland (with C. Cheung, A. Shen, W. Wang)

"Understanding User Intention to Continue Sharing Knowledge in Virtual Communities", Proceedings of the 15th European Conference on Information Systems (ECIS), 7-9 June, 2007, St Gallen, Switzerland (with C. Cheung)

"Understanding the Sustainability of Virtual Community: Model Development and Empirical Test", Proceedings of the 2007 European Academy of Management Annual Conference (EURAM), 16-19 May, 2007, Paris, France (with C. Cheung)

"Web-Based Information Systems Satisfaction: Theoretical Development and Testing of Competing Models", 3rd International Conference on Web Information Systems and Technologies (WEBIST), March 3-6, 2007, Barcelona, Spain. (with C. Cheung).

"How Does Positive Informational Social Influence Affect Consumers' Decision of Internet Shopping?", Proceedings of the 39th Annual Hawaii International Conference on Systems Sciences (HICSS), January 3-6, 2006, Hawaii.

(with C. Cheung)

(Best Paper Nomination)

"Positive-Negative Asymmetry of Disconfirmations on User Satisfaction Judgment", IS-CoRE 2005 Pre-ICIS Workshop, Las Vegas, USA December 2005. (Best paper nominated for fast track review in JAIS)

(with C. Cheung)

"Consumer Satisfaction with Internet Shopping: A research framework and propositions for future research", Proceedings of the 7th International Conference on Electronic Commerce (ICEC), Xi'an, China, August 15-17, 2005

(with C. Cheung)

"Bridging the Digital Divide - the Roles of Internet Self-Efficacy Towards Learning Computer and the Internet among Elderly in Hong Kong, China", Proceedings of the 38th Annual Hawaii International Conference on Systems Sciences (HICSS)

, January 3-6, 2005, Big Island, Hawaii (with J. Lam)

, (

Best Paper Nomination)

"The Asymmetric Effect of Website Attribute Performance on Web Satisfaction: An Empirical Study", Proceedings of the 38th Annual Hawaii International Conference on Systems Sciences (HICSS)

, January 3-6, 2005, Big Island, Hawaii (with C. Cheung)

"An Integrative Model for Consumer Trust in Internet Shopping",

Proceedings of the 11th European Conference on Information Systems (ECIS),

19-21 June 2003, Naples, Italy (with C. Cheung)

Effects of Learning Capacity and Knowledge Base on Executive Decision Formation for IT Adoption: An Empirical Study of Small and Medium-Sized Organizations",

Proceedings of the 11th European Conference on Information Systems (ECIS),

19-21 June 2003, Naples, Italy (with X. Wang, H. Teo, K. Wei, C. Sia)

"SME E-Procurement Adoption in Hong Kong – the roles of Power, Trust and Value",

Proceedings of the 36th Annual Hawaii International Conference on Systems Sciences (HICSS)

, January 6-9, 2003, Big Island, Hawaii (with J. Chan)

"An Integrative Framework for Knowledge Management Effectiveness",

Proceedings of 22nd International Conference on Information Systems (ICIS)

, New Orleans, USA, Dec. 2001, pp.145-156 (with

M. Khalifa and R. Lam)

"A Proposed Model and Measurement Instrument for the Formation of IS Satisfaction: The Case of End-User Computing Satisfaction", Proceedings of the 21st International Conference on Information Systems (ICIS)

, Brisbane, Australia, December 2000 (with W. Chin)

"Virtuial Organizations: the key dimensions", Proceedings of the Academic-Industry Working Conference on Research Challenge, USA, April 2000, IEEE Press (nominated as a Best Paper) (with Y. Shao and S. Liao)

"

Exploring the dimensions of IT-based Organizational Learning Ability",

Proceedings of the Association for Information Systems 1999 Americas Conference (AMCIS 99)

, Milwaukee, Wisconsin, USA. August 1999, pp.489-491, (AMCIS 99 Best Paper Selection) (with K. Wong)
Book Chapters
| | |
| --- | --- |
| | "Harness the Wisdom of Crowds: The Importance of We-Intention in Social Computing Research", in Social Computing Theory And Practice: Interdisciplinary Approaches, (eds. P. Papadopoulou, P. Kanellis, D. Martakos), IGI-Global, 2011, pp.19-35 (with A. Shen, C. Cheung) |
http://www.igi-global.com/bookstore/titledetails.aspx?titleid=41791&detailstype=chapters
"Exploring Gender Differences in the Student Acceptance of an Internet-based Learning Medium", in Technology Acceptance in Education: Research and Issues, (ed. Timothy Teo), Sense Publishers

, 2011, pp.183-200 (with C. Cheung)
http://www.amazon.com/Technology-Acceptance-Education-Research-Issues/dp/9460914853/ref=sr_1_4?ie=UTF8&s=books&qid=1302167806&sr=1-4
| | |
| --- | --- |
| | "Internet Retailing in Hong Kong, China", in Electronic Commerce: B2C Strategies and Models, (ed. S. Elliot), John Wiley & Sons, 2002, pp.137-178. |
Prestigious Competitive Externally-funded Research Projects
Why We Cannot Put Down Our Smart-phones: Explaining Compulsive Smartphone Use Through Positive and Negative Reinforcement Processes (14-15), Research Grant Council / General Research Fund (GRF)
- my role: Principal-Investigator (Budget: HK$293,104)

The Development of Problematic Use of Online Social Networking Sites: A Theoretical Model and its Empirical Test (13-14), Research Grant Council / General Research Fund (GRF)
- my role: Principal-Investigator (Budget: HK$183,410)

Understanding Instant Information Sharing in Social Media (13-15), National Natural Science Foundation of China (NSFC)
- my role: Co-Investigator (Budget: CNY250,000)

Why Members Continue to Share Knowledge in Virtual Knowledge Communities : A Longitudinal Study (09-11), Research Grant Council / General Research Fund (GRF)
- my role: Co-Investigator (Budget: HK$453,100)

KM Information e-Portal User Satisfaction: The Asymmetric and Non-Linear Impact of Perceived Performance and Expectation Disconfirmation (07-10), Research Grant Council / Competitive Earmarked Research Grant (CERG)
- my role: Principal Investigator (Budget: HK$420,100)

The Measurement of Web-based Information Systems Satisfaction: Theoretical Development and Testing of Competing Models (05-07), Research Grant Council / Competitive Earmarked Research Grant (CERG)
- my role: Principal Investigator (Budget: HK$500,080)

Value System as an Online Customer Segmentation Tool: Increasing Satisfaction through Customizing Website Features (04-06), Research Grant Council / Competitive Earmarked Research Grant (CERG)
- my role: Co-Investigator (Budget: HK$498,820)

Building Trust in the Digital Economy: Perception Management on the Internet (03-05) Research Grant Council / Competitive Earmarked Research Grant (CERG)

- my role: Co-Investigator (Budget: HK$475,174)

Organizational Adoption of Internet-based Electronic Commerce: A Hong Kong Study (98-00), Research Grant Council / Competitive Earmarked Research Grant (CERG)

- my role: Principal Investigator (Budget: HK$447,000)

The University Learning Park (99-00), University Grant Council / Teaching Development Grant (UGC/TDG)

- my role: Principal Investigator (Budget: HK$1,300,000)

Adoption and Impact of Financial EDI in Hong Kong (97-99), Research Grant Council / Competitive Earmarked Research Grant (CERG)

- my role: Principal Investigator (Budget: HK$320,384)

IT Centre for Business Process Reengineering (96-99), Hong Kong SAR Government Industry Department / Industry Support Fund (ISF)

- my role: Associate investigator (Budget: HK$3,700,000)

| | |
| --- | --- |
| Address: | Department of Information Systems, City University of Hong Kong, 83 Tat Chee Avenue, Kowloon Tong, Hong Kong |
| Phone: | (852) 34422882 |
| Fax: | (852) 34420152 |
| Room: | P7906 |
| Email: | |
Last revised: 1 July 2014